An official photograph is taken as you receive your degree or diploma. Photographs and Diploma Frames will also be available on the day. Thereafter, please make all enquiries via email or phone. To ensure we get the best photograph of you, please note the following.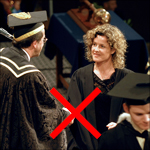 Don't be in too much of a hurry as someone might still be in front of you.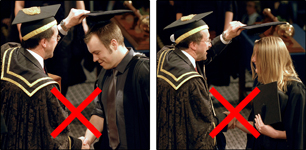 Keep your head up and look the Chancellor in the eyes. If you have long hair, consider tying it back so it doesn't obscure your face.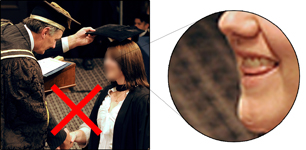 Save your 'Thank you' till the very last moment. A nice smile is all that is required.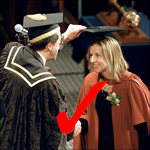 This will give us the best chance of getting the best photo.
More Info
Please feel free to contact us with any questions or to get a quote for your photographic needs. You can use the form below to email us, simply fill in your details (Name, Email Address, Message required) and click 'Submit".
Note: If you haven't heard from us within 24 hours please check your spam or junk box.
Address: 89 Bond Street, Dunedin City, Otago, 9016
Postal Address: Address: PO Box 11019 Musselburgh 9049 Dunedin
Studio Phone: +64 03 477 5801
Ray's Mobile Phone: +64 027 227 8099
Business Hours: 8.30a-5.00p M-F