McRobie Studios was established in 1968 and has earned a reputation for consistently producing Otago's finest photographs.  Achieving this level of quality and a reputation to match is by no means a result of chance, but rather the culmination of skills, experience, technical knowledge and most importantly, an unrelenting commitment to create the very best.
McRobie Studios specialises in key areas of professional photography including premium wedding photography, contemporary and classic portraiture, advertising and commercial photography and group or special occasion photographs.  McRobie Studios has also been selected since 1997 as the exclusive photographers to Otago's largest academic institutions for their prestigious graduation ceremonies.
Whilst we believe that there are many good quality photographer available, we also believe strongly that a lot of people are let down by quasi-professionals who claim to do a great job, often publicising one or two successful photos from a selection of weddings, leading you to believe that all their photographs are that good.  We are conscious of this practice and subscribe to the view that it is our responsibility as true professionals to provide you with all of the information necessary for you to make an informed decision prior to parting with your hard earned money and before placing such significant trust in the person or company.
Capturing the moment in its entirety and making you look your absolute best is the key – this is not a case of clicking and hoping for a good outcome, but rather a careful combination of art and science.  Despite the rise of digital cameras and computers, consistent high-quality photography remains a professional skill, one that is learnt, practiced and refined continually.  This is our passion, this is all we do.  This is why we are the best and regarded as such.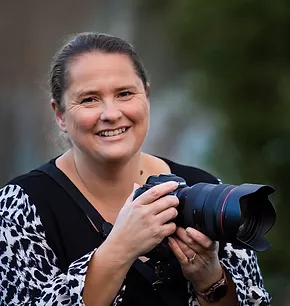 Charlotte Dowson-Trevathan
Director. Professional Photographer
As a lifestyle photographer, I capture genuine and real moments in an environment you are comfortable in, whether that be your home or a favourite location. I provide you with a full & personalised service, including a pre-session consultation & ordering session in the comfort of your own home. I make the whole process memorable, fun, relaxed and often emotional experience from start to finish.
I am here to give you a story of your lives through photos that you can then share with family and leave as your legacy.
I have also sourced beautiful, top quality & fine art prints, canvases & albums so you can be assured of only the best products from me.
Your family photographs can be transformed into art and what could be a better subject!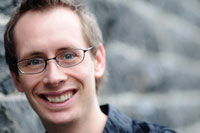 Glynn Berland
(Bachelor of Fine Arts). Head of Digital Marketing
With over twenty years of experience as a digital artist, Glynn demonstrates outstanding talent across all areas of digital enhancement and optimisation technologies. Glynn's talents and experience are reinforced with a tertiary degree in Fine Arts gained at Dunedin's Otago Polytechnic School of Art.
Overview
Whilst the art of taking the photograph has been highlighted as a key ingredient in producing an outstanding final result, so to are the many resources McRobie Studios utilises behind the scenes.
Servers, Back-Ups & Archives
McRobie Studios provides all clients with complementary back up and archival services and has both on and off-site backups of every digital photograph the company has ever taken. Films are archived dating back to 1968. You would be amazed at the number of clients who for some reason loose their treasured photographs and call us in desperation. Don't worry.
McRobie Studios operates:
Apple Mac OSX Server with 2.1f'b Raid 5 on site storage and offsite back up.
Photographic Equipment
McRobie Studios utilises professional cameras and lenses from Nikon. Having a variety of cameras provides the opportunity to select the best equipment for each shot and location. The variety of locations, light levels and requirements across a 'regular' wedding day are quite demanding. McRobie Studios also boasts a large range of premium portable low-light lighting solutions to maximise the quality of our photographs.
Studio
McRobie Studios boasts one of the largest physical photographic studio in New Zealand. The studio is equipped with a full range of Bowens and Broncolour lighting together with the capability for group shots for up to 60 people. The studio provides a great rainy day alternative for wedding clients and also provides the venue for our champagne big screen viewings.
Digital Enhancement
McRobie Studios provides the value of a full time professional digital artist. This provides clients with the opportunity to enhance many aspects of their photographs to achieve an absolutely perfect outcome. Whether it is removing a few wrinkles or making teeth slightly whiter and brighter, McRobie Studios can take care of it. Every printed photograph receives the personal attention of our Digital Artist to ensure you look your very best.
McRobie Studios uses:
Apple Mac Professional computers and software by Adobe.
Print Labs, Albums & Framing
In order to provide the very best prints McRobie Studios draws on the leading technology of key professional lab partners in both Wellington and Auckland. This guarantees the very best quality results and ensures absolute colour vibrancy. All wedding albums are prepared in conjunction with our Auckland multi-award winning partner Queensberry, whilst framing is managed locally with Dunedin's highly reputable Nevill Studios.

More Info
Please feel free to contact us with any questions or to get a quote for your photographic needs. You can use the form below to email us, simply fill in your details (Name, Email Address, Message required) and click 'Submit".
Note: If you haven't heard from us within 24 hours please check your spam or junk box.
Postal Address: 475 Princes St, Dunedin 9016
Studio Phone: +64 03 4775801
Shop Hours: 9.30am-1.30pm Monday to Friday